Logging into your redIT Hosting Account
There are two ways that you can access your redIT Web Hosting or DNS Hosting Account.
This guide will show you both options.
-via the redIT Web Site
Visit https://portal.redit.co.uk/ in your normal web browser (we are using Google Chrome in this article) and enter your registered details to be taken to your redIT Account.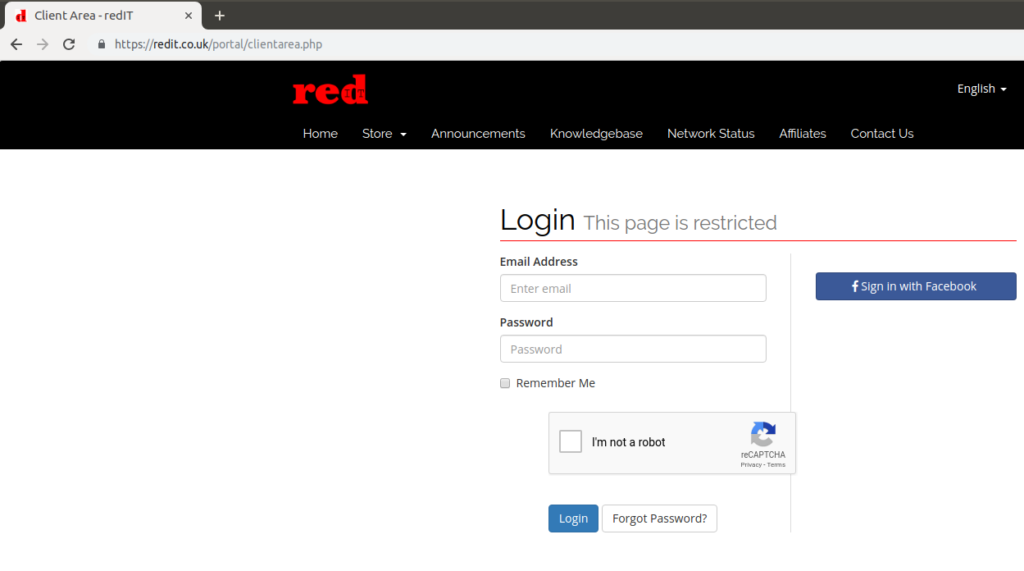 Next you need to click on the Services box on the main dashboard.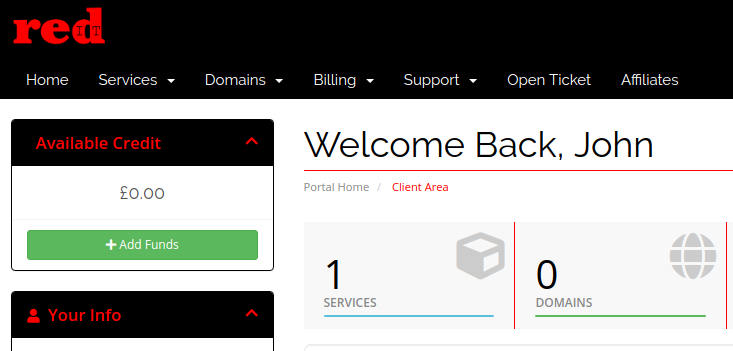 To access your Hosting Account login click on the 'Login to Control Panel' button. Your username is also shown for your reference.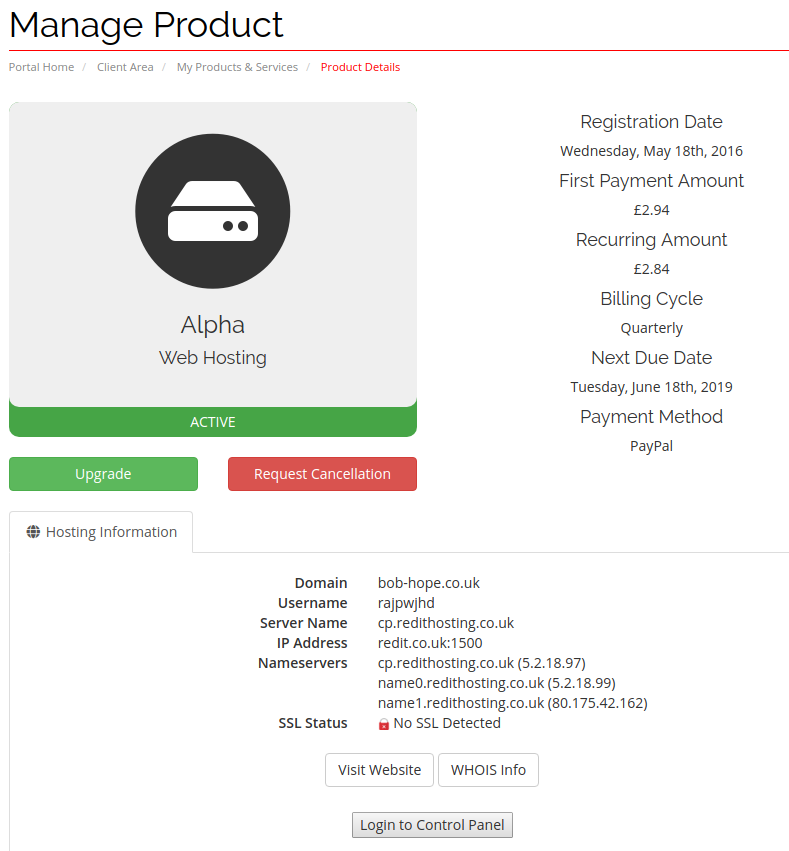 -via the redIT Web Hosting Control Panel
Visit https://cp.redit.co.uk/in your normal web browser: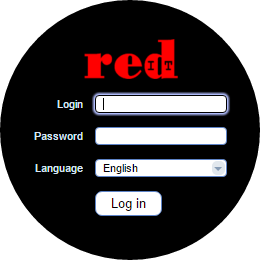 Enter the details that you have been sent in your Welcome eMail
.